Welcome!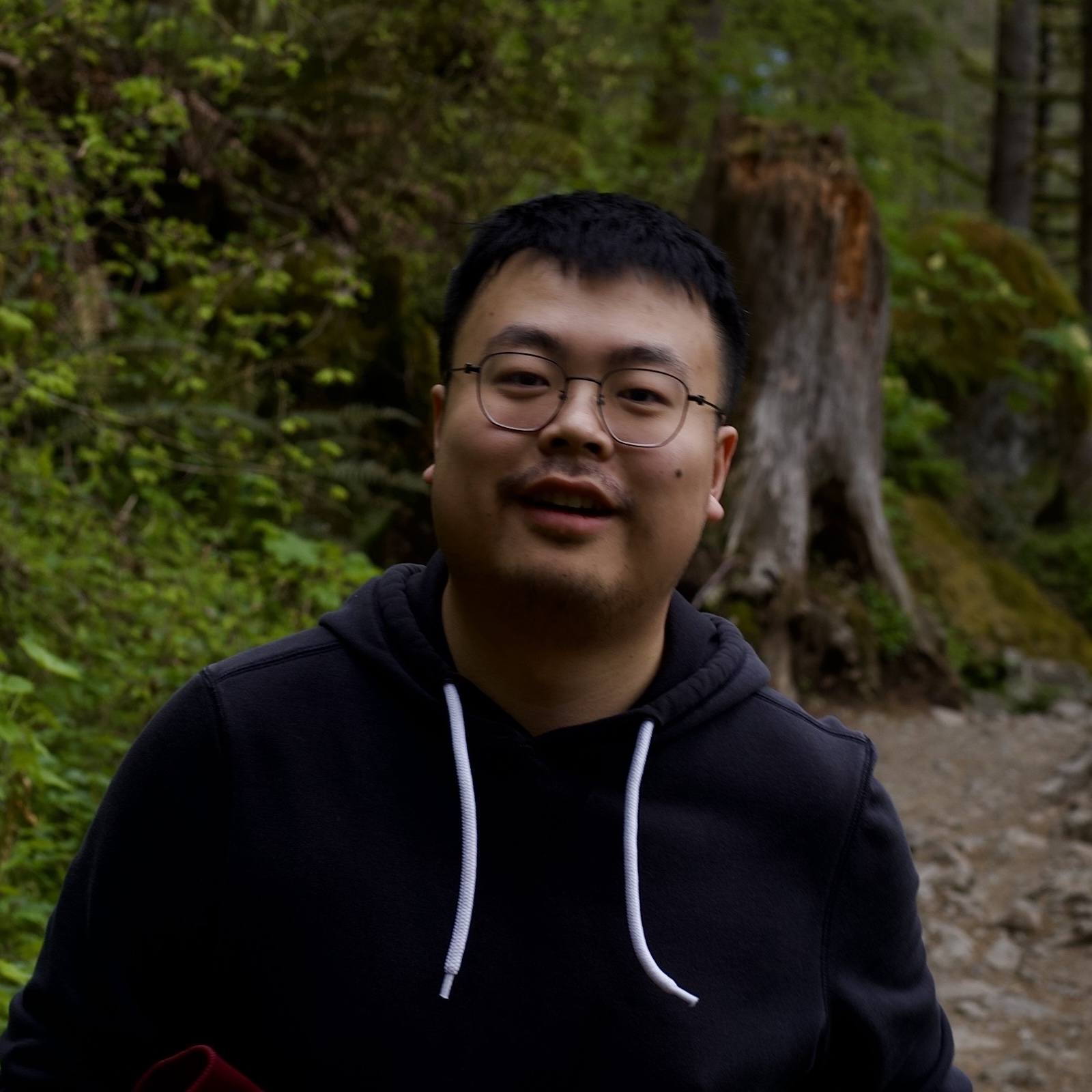 zhuohao [at] uw.edu
Photo taken at CHI 2019
My name is Zhuohao (Jerry) Zhang (Chinese: 张倬豪). I am currently a Ph.D. student at University of Washington, focusing on HCI and Accessibility. I am fortunate to work with Prof. Jacob Wobbrock at ACE Lab. I obtained my Master of Science degree in CS from University of Illinois Urbana-Champaign, where I worked with Prof. Yang Wang at SALT Lab. I also worked closely with Prof. Sauvik Das at Georgia Tech, Prof. Shiri Azenkot at Cornell Tech, and Prof. Yingcai Wu at Zhejiang University, where I obtained my Bachelor's degree in CS.
I am interested in integrating human intellect to solve real-world accessibility problems when AI is not a perfect solution. The specific user groups I have been targeting on are people with visual impairments and people with no technical backgrounds but need to engage in novel techniques. Recently, I am working on making creative workspaces accessible for blind people.
News
My first (co-)first-author CHI paper got a Best Paper Honorable Mention!
Gonna join Meta Reality Labs as a summer research intern!
One first-author paper got accepted by CHI 2022!
Officially graduated from UIUC MSCS!
One first-author paper got accepted by SOUPS 2021!
I am joining UW to continue my research journey as a PhD student!
Gonna join Adobe Research as a summer research intern!
Travels and Talks
| | |
| --- | --- |
| Apr 30–May 6, '22 | CHI 2022, New Orleans, LA |
| Oct 18–22, '21 | ASSETS 2021, Online |
| Aug 8–10, '21 | SOUPS 2021, Online |
| Jul 22–27, '21 | Roadtrip from Champaign, IL to Seattle, WA, I-90 Highway |
| Aug 3, '20 | Adobe Research HCI Seminar, Online |
| May 4–9, '19 | CHI 2019, Glasgow, UK |
| Nov 12, '18 | Tactile Graphics in Education and Careers Symposium, Baltimore, MD, USA |